Web push is a marketing channel used to notify subscribers about news, discounts, and sales
Why should you

monetize with DigitalPUSH
Our statistics show that 44% of website visitors click "Allow" and subscribe for web push notifications. If you already have a list of web push subscribers, you can monetize your website using web push campaigns even when your visitors are not browsing your website.
Highest revenue share
We offer up to 85% revenue share
Get started fast
Instant approval for your websites
Multiple payment options
Withdraws via PayPal and Wire transfer
Fastest payments
Instantly processed payments on request
Low withdraw threshold
Minimum withdraw amount is $1.00 USD
Forget about waiting times
Realtime reports for your traffic and earnings
GET PAID TWICE PER EACH VISIT!
We offer the most transparent and beneficial monetization model. You get your fair share out of both CPS and revenue share.
You earn per each click ( CPC )
Your DigitalPUSH balance increases every time one of your visitors clicks on a notification ad.
You earn per thousand views ( CPM )
You earn your share for every thousand views whether the advertisements were clicked or not.
PLUS
Yes... There is more...
PER EACH NEW SUBSCRIBER
You earn a fixed commission each time a visitor subscribes to your website's notifications.
WEB PUSH QUALITY CHECK
Accurate selection of advertisers to ensure

low unsubscription rates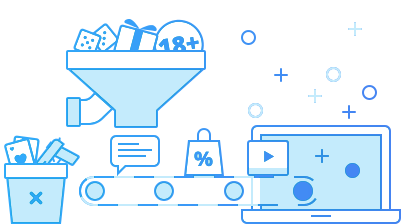 Web push notifications are a universal ad format used to announce upcoming sales and discounts, inform subscribers about the latest news and articles, promote useful checklists, and other content.
Web push ads undergo quality and topic checks before being delivered to subscribers.
Your subscribers will only receive push ads that are geographically targeted and are related to your website content.
IT'S THAT SIMPLE
Allow advertisers to send

web push ads to your subscribers
Enable monetization for your domain(s)

Activate the advertising system in your personal account and choose websites that the web push ads will be delivered to.

Earn money passively

One of the benefits of web push monetization is that you will monetize your visitors even when they are not browsing your website.

Collect your earnings

Forget about delayed payments and payment terms. With DigitalPUSH you can withdraw anytime for as low as $1.00 USD via PayPal.
Well!?
Don't you think you wasted enough time not monetizing your website the right way?
Get started right now!